Music is life. Life is music.
Sound surrounds us, and sound is us. Welcome to my sound cosmos: strings and wind, speaking and singing, pulse and breaks.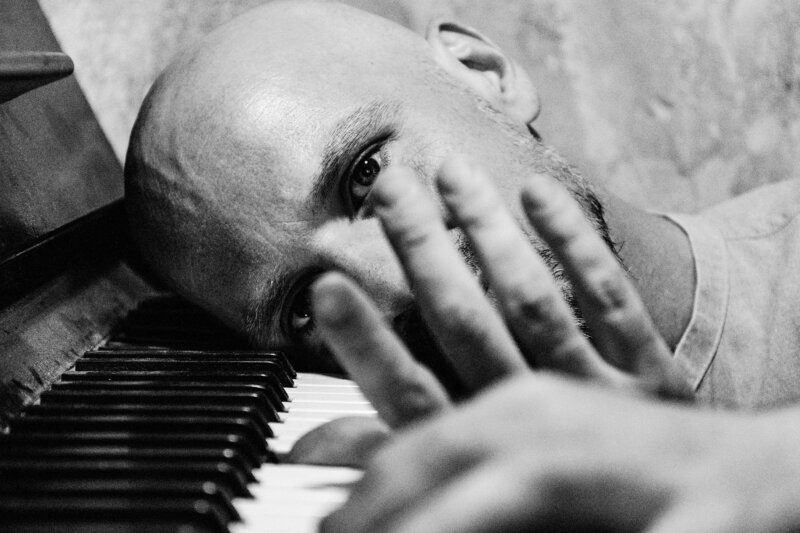 »Christian Grosch, p, Toralf Schrader, b, and Enno Lange, dr, dedicate themselves to the old melodies with great empathy, listen to them, remove them from their historical context and release them in their harmonic, melodic and rhythmic diversity as jazz standards into the present«
Jazz Podium 05/21 on "SONGS OF FAITH"
»Rarely before has such lively, even jubilant music been heard from the implementation of spiritual songs as at the summer concert of the Duo Zia, which crossed musical boundaries according to the title "Crossing Borders".«
Schwarzwälder Bote, 5.9.2023
Duo ZIA
christmas around the world
Süplingen
St. Annen-Kirche
Adventskonzert
Chorkonzert der Blankenfelder Kantorei, Bariton Solo
Duo ZIA
christmas around the world
Musical worlds
Welcome to my listening and showcase! What am I about? In order to authentically experience and live through musical spheres and moods, in whatever form they may appear: my goal is to feel them, discover them playfully, let them grow in peace and drive them forward energetically. No... I still talk about music and want to let the music speak from me.
I love the diversity in worlds of life and sound. That's why I set out on my musical journey with different instruments and my voice - in different line-ups, as a Solo musician, Singer and Speaker. In my concert series "Open Windows" I can particularly live out this freedom of means and ways. There I stay very close to the source of the creative power; the music is created in the moment of playing, freely improvised and intuitive.