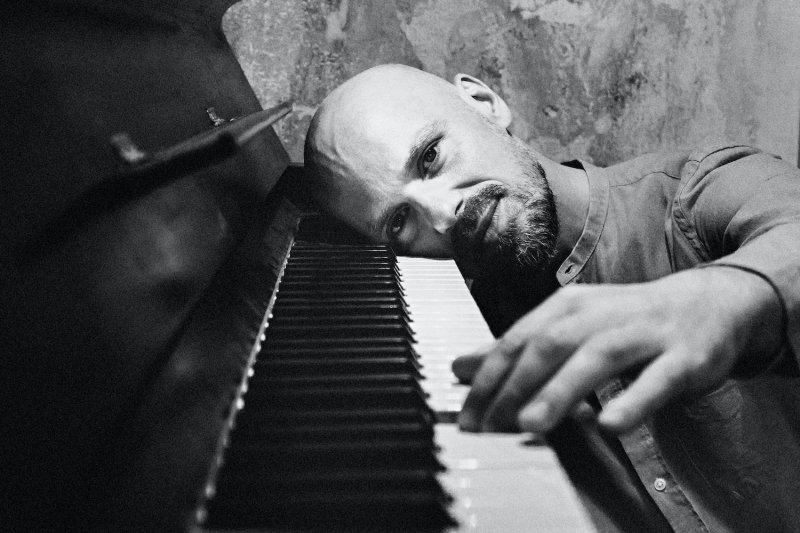 All Music
I have been very drawn to music since I was a child. Through my father Hartmut Grosch's extensive church music work, I came into contact with various instruments and musical ensembles at an early age. The youth string orchestra and my first rock and pop band also had an impact on me. The cello's place as the main instrument was gradually replaced by keyboard instruments.
From 2000 to 2006 I studied church music (A) at the EHK Halle/Saale and the Musikhögskolan "Artisten" in Gothenburg (Sweden) with Matthias Jacob and Karin Nelson, among others. This was followed from 2007 to 2011 by studying jazz/rock/pop with a major in piano with Michael Fuchs and Matthias Bätzel and composition with Thomas Zoller at the HfM Dresden.
Thanks to the broader range of training, I feel at home in many musical worlds and am active as a pianist, organist, cellist, composer and singer.
In the Duo ZIA - jazz trumpet and organ - which has existed since 2008, I, together with the trumpeter Marcus Rust, dedicate myself to combining traditional sacred music from different cultures in conjunction with jazz. With the duo we often work together with other artists. This resulted in long-term concert projects with the poetry slammer Temye Tesfu and the Syrian Nay and Kawala virtuoso Mohamad Fityan. With the piano trio Bendig Times, which I founded in 2010 with Toralf Schrader (double bass) and Enno Lange (drums), we organize concerts with our own jazz compositions and jazz arrangements of chorales from the 14th to 19th centuries.
Over the years I have written various compositions for choirs and children's choirs: in 2014, the musical "Job" for children and young people premiered in Dresden. In 2016, the premiere followed a jazz version of the Mozart Requiem for choir and jazz trio in Prenzlau, in 2018 the premiere of the Singspiel "Streit in der Orgel" for children's choir and organ in the Katharinenkirche Brandenburg and in 2019 the premiere of Psalm 23 "The Lord is my Shepherd" for children's choir and instruments in the Peace Church in Potsdam.
In the wake of the Corona crisis, with the support of a scholarship from the Ministry of Science, Research and Culture, I launched the "Open Windows" concert series, in which I have been organizing regular concerts with free improvisations since May 2020, initially weekly and exclusively in the Way that the music from the interior sounded to the listeners outside through the open windows, now monthly in the summer as open air and in the winter as hall concerts. Past concerts can be listened to on YouTube.
Some albums from my ensembles have been released: 2011 "Many and great are thy things" - DUO ZIA, 2012 "Magdala" - BENDING TIMES, 2014 "Gloria a Dios" TRIO MATAR, 2015 "Vom Himmel hoch" - DUO ZIA and most recently in April 2021 "Songs of Faith" – BENDING TIMES.
In addition to my artistic work, I also give instrumental lessons in the subjects of piano, organ, composition/improvisation and cello.
I have been living with my wife and our four children in beautiful Brandenburg an der Havel since 2017.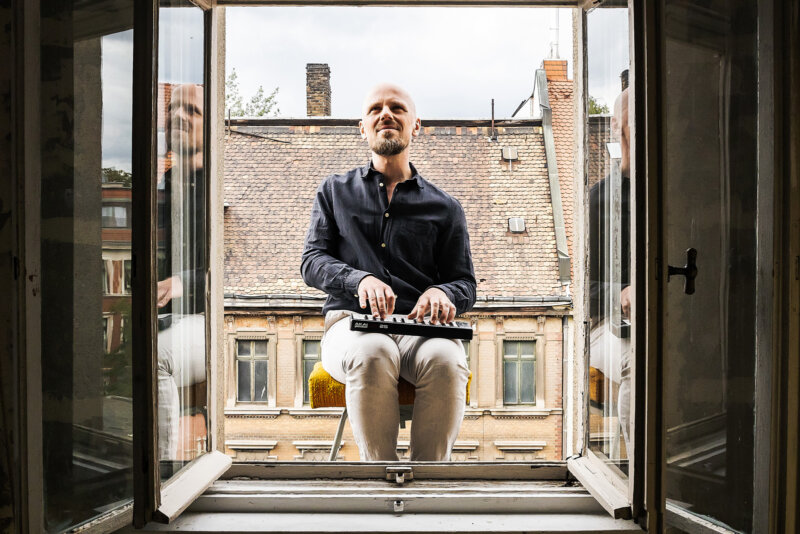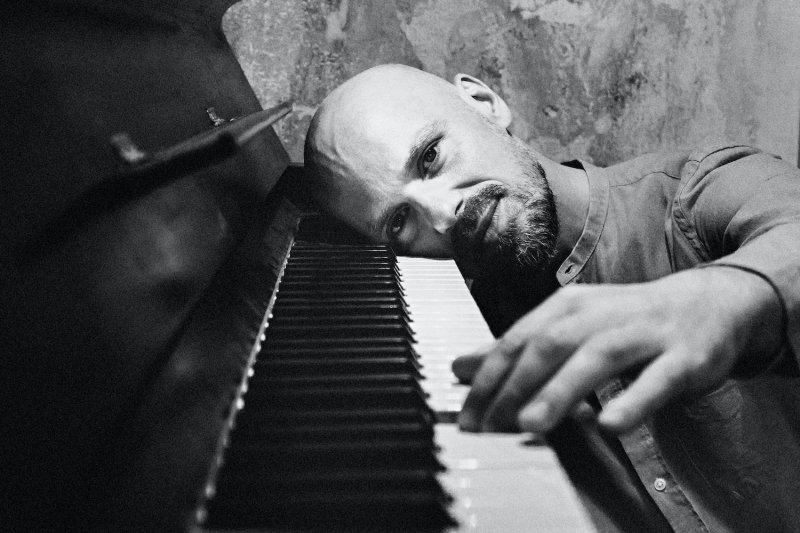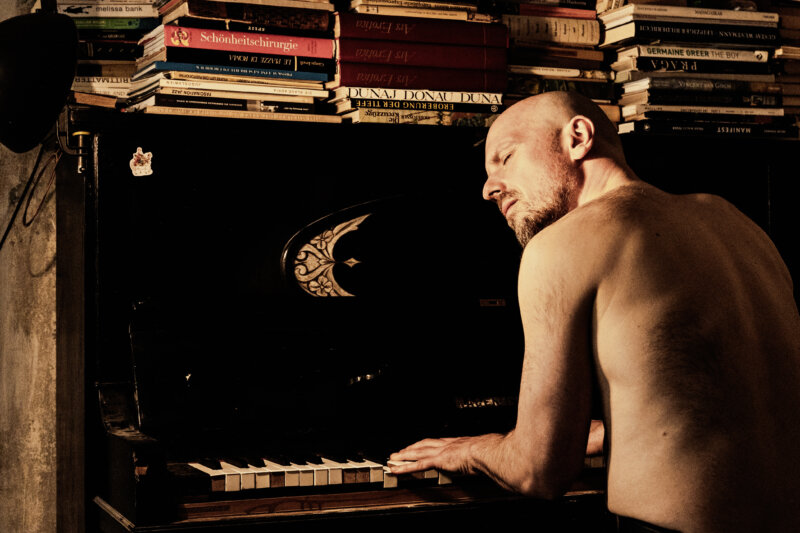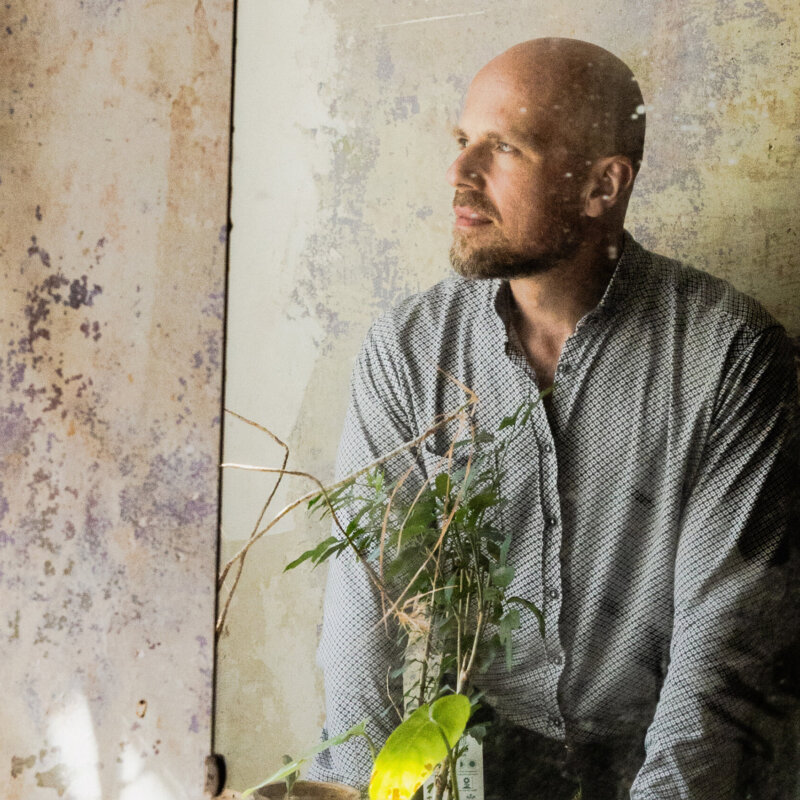 Offene Fenster - Open Windows
free improvisations for Brandenburg
A concert series entirely made up of free improvisations. Be there at the moment new music is created. Open to all musical directions, to all tonal depths and layers. Piano and grand piano, cello, flugelhorn, vocals, percussion. Prepared strings - the piano is a completely new, different instrument. Soloistically from a simple monophonic melody to an unleashed one-man orchestra. The duo inspires each other with "Offene Fenster IN CONTACT" and "INTERNATIONAL". Breathing summery open air between birdsong and traffic, the sounds from inside to outside, "only" hearing the performer but all the more intensely. Protected sound hall in autumn winter - with grand pianos and warmth - everything that happens that no one knew before is now visible.
Once a month, Fridays at 7 p.m. (doors open at 6:40 p.m.), free entry - donations welcome.
Music is a language, Speaking is music
I have also been working as a speaker for some time now:
Audiobook, voice over recordings and much more...